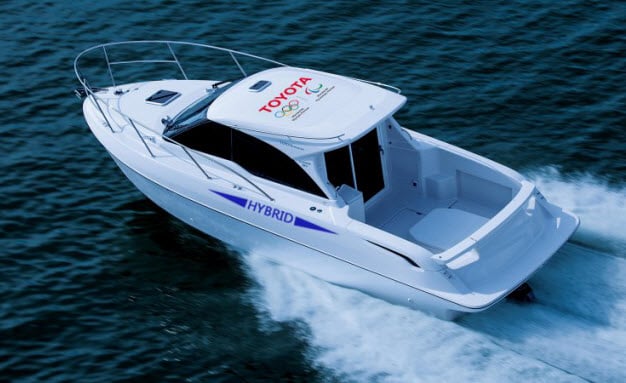 Toyota has always been a brand that ventures outside of the box, so when recent news spread that the company had created a hybrid boat, we weren't too surprised. Developed in Japan, the cruiser is said to be the first parallel hybrid boat in the country and, if testing goes well, we could see many more.
Named PONAM-28V, the hybrid boat comes equipped with an 11 kWh lithium-ion battery, a 48-horsepower electric motor that delivers 258 lb.-ft. of torque and an internal combustion engine that outputs 256 horsepower. Each of these components are designed to help the boat achieve first-class fuel economy numbers and produce less emissions, benefiting the environment.
Toyota will be testing multiple models of the hybrid boat in Tokyo from July 2018 to March 2021 to collect valuable performance data. The boats will be used to transport people to different locations around Tokyo Bay during the 2020 Olympics, provide canal tours and perform maintenance at Port of Tokyo.
Once testing is complete, Toyota plans to use the data to help improve the boat. If all goes well, there is a chance the boat could get the greenlight for production and hit the market in the near future. Stay tuned to our blog to receive updates on the model and future Toyota products.