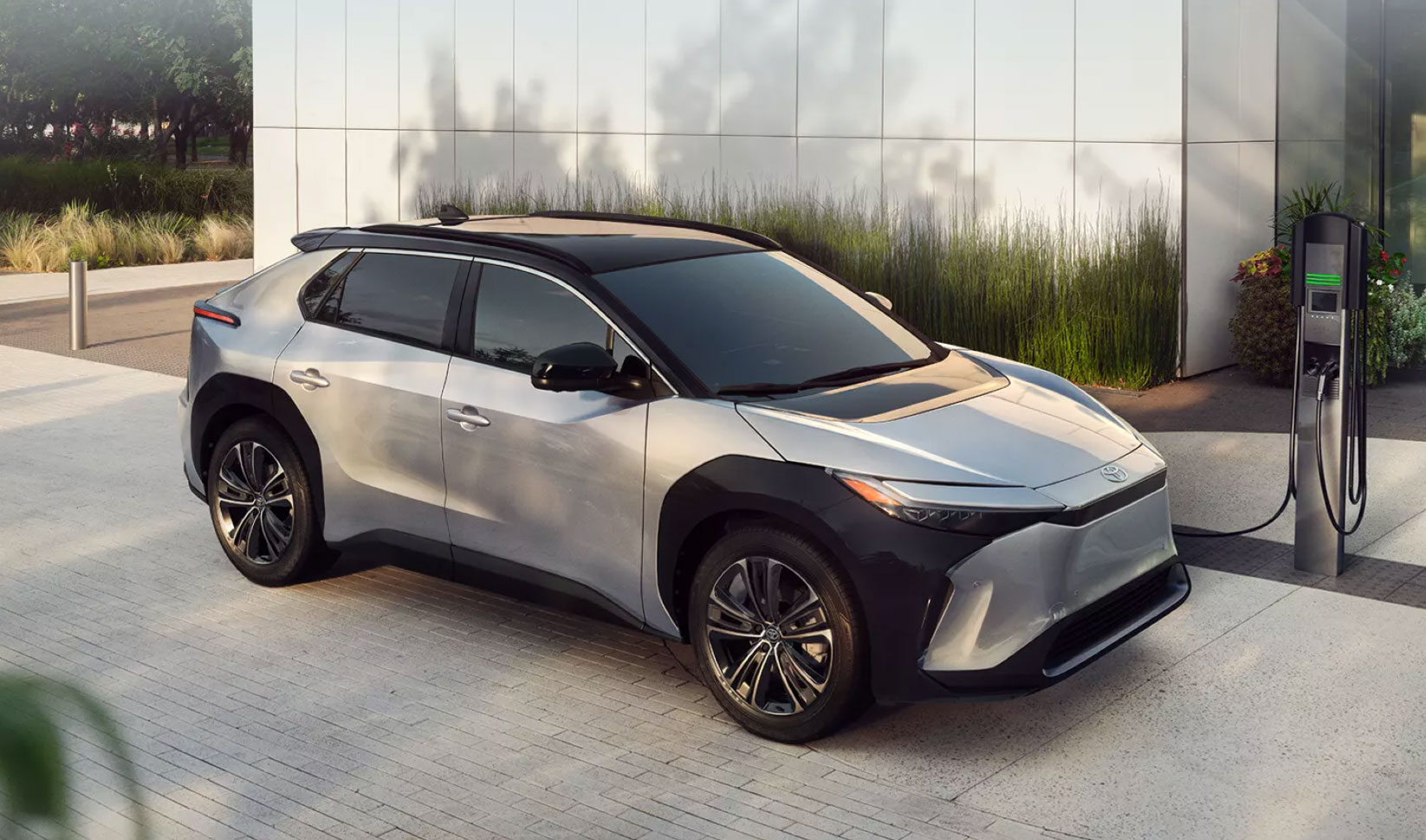 As one of the most dominant automotive companies in the world, Toyota has certainly pioneered lots of technologies over the generations. This Japanese company has developed and launched some of the most popular hybrid and plug-in hybrid vehicles of all time. After capturing such growing markets in North America and other continents, the firm wants to expand its lineup of fully electric vehicles. By 2030, Toyota hopes to launch up to 30 new models that will run on electricity. Here's a sneak peek at some of the upcoming EVs that are part of the firm's ambitious Beyond Zero plan.
Highlights of Toyota's Electrified Lineup
A modern sport utility vehicle with superb capabilities, the 2023 bZ4X will be the first Toyota EV on the American marketplace. When it makes its highly anticipated debut in the United States of America, this revolutionary model will be packed with lots of all-new technologies and some familiar features. For example, a 12.3-inch touch screen is an innovative technology that's already been integrated into some of the latest Toyota models. However, the Toyota Safety Sense 3.0 technology will make a debut on the all-new bZ4X. You'll get some of the most advanced driver-assistance technologies ever made by Toyota from the TSS 3.0 bundle.
Toyota will also offer an electrified pickup truck that evolves from the well-established Tacoma and Tundra models. Despite having efficient installations, the EV pickup truck might still retain some rugged elements from the signature TRD Pro series. A high ground clearance, spacious bed, and lots of other utilities will be integrated into the electric Toyota pickup truck.
The Toyota Compact Cruiser will also join the rapidly growing roster of EVs. This light-duty SUV will have superb off-road capabilities for adventurous drivers. Skid plates, all-terrain tires, roof rails and other premium accessories accentuate the boxy profile of this robust four-door EV. If you're craving some serious horsepower and torque, you will embrace the Toyota Sports EV concept car. When it arrives on the market, this high-performance coupe will be packed with racing-tuned features. Based on initial projections, this electric sports car will accelerate from 0 to 60 mph in just over 2 seconds. For its aggressive profile, the Toyota Sports EV will offer an impressive targeted range of more than 400 total miles.
Contact our dealership
Contact our Toyota car dealership to request more information about upcoming electric models. We also offer reservations on Toyota EV models when they become available for sale and lease on the American market.