For a lot of people, brake inspections aren't generally high on the to-do list, but getting your brakes regularly checked is actually one of the most important car maintenance services you can have done on your vehicle. Brake inspections are vital to keeping each part of this complex system working properly, which not only keeps you safe but also saves you a lot of money in the long run.
How Do Brake Inspections Work?
To understand what goes into a routine brake inspection, you first need to understand how your brakes work.
Your brakes are made up of several individual parts, including brake calipers, rotors, brake pads and a brake hose. All of these individual parts need to function correctly for your brakes to work the way they should, which is why regular brake maintenance allows technicians to inspect each part then replace or repair them as needed.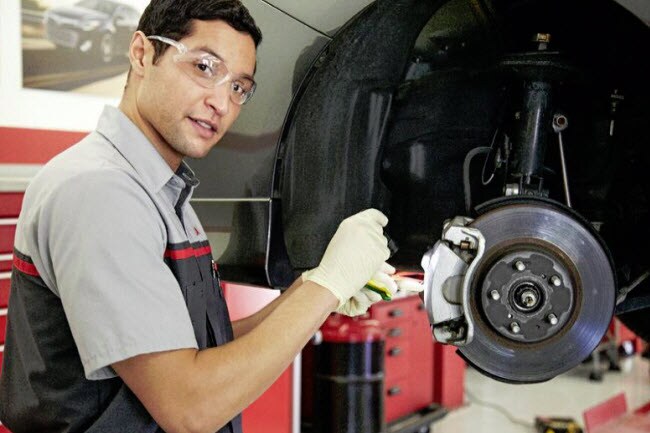 How Can I Tell If I Need My Brakes Repaired?
There are several signs that your brakes are in need of a little TLC, many of which are very obvious as brakes tend to not be very shy about letting you know something is wrong.
One of the main things you'll notice is a loud screeching sound when you're braking. This is a result of your brake pads wearing too thin, which causes the brake wear indicator to go off. If left untreated this could lead to extensive damage to your rotor discs and other parts.
Other signs to look out for include:
A shaking steering wheel
A pulling of your car in one direction or the other when braking
A noticeable lag in stopping time
Is There a Dependable and Affordable Brake Repair Shop Near Me?
You bet there is! At Crown Toyota, we offer a wide variety of maintenance services, including brake inspections. Our staff of certified technicians are well-versed in a variety of new and used Toyota cars, so be sure to schedule an appointment today to get the peace of mind of knowing that your car is both healthy and safe.