Toyota AC repair resolves any problems that stand in the way of a cool, comfortable summer. AC problems occur after the air conditioning hasn't been used for some time, as the result of wear and tear, and due to component breakdown. A repair is a simple procedure that ensures you are cool and comfy all summer long. No matter what kind of problem is standing between your vehicle and cool air, our AC repair technicians can certainly remedy the problem.
Why is the Air in My AC Warm?
If the air in the car isn't cooling the way that it once did, a clogged condenser is the likely culprit. No one wants to experience warm air coming out of their AC. Luckily, repair is available. A flushing agent can remove the clogs so the AC puts out the cool air that you want. A replacement may be necessary in some cases.
Why is My AC Not Cooling?

If the AC isn't cooling the car whatsoever, there are a few potential causes. Low refrigerant is a common cause of an AC that isn't cooling. A malfunctioning compressor, problems with the clutch, non-working valves, and defunct pressure switches are some of those causes.
Why is My AC Leaking?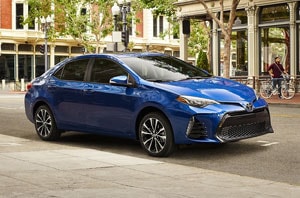 If the AC springs a leak, schedule service quickly to prevent further damage to the system. Plus, the sooner that you schedule service, the sooner you'll get back the comforts that cool air offers. Leaks are common in car ACs, with a few culprits potentially causing the trouble. When the day is done, it is oftentimes moisture that has ultimately caused the trouble.
Why Does My AC Smell Bad?
A bad smell coming from the AC is oftentimes the result of mold and mildew growing in the evaporator case. A deodorizer and mold-removal agent easily remove these problems so you can enjoy the smells in the car again. If there is no mold or mildew, a dirty cabin air filter could lead to bad odors in the vehicle.
What is Black Death?
Black Death is the name of a deadly plague from the 1970s. Although the car cannot develop a plague, this name is given to a problem that destroys the entire AC system due to freon deterioration. Black Death causes an array of problems that can be quite expensive to repair. Regular maintenance is one way to prevent this problem, but repair service is available as well.
What's the Cost of AC Repair?
No two drivers pay the same fee to repair their car's AC. Many factors influence the price, but a free quote can help you learn firsthand how little it costs to regain the comforts of a properly working AC in your car. Take a look at some of our service specials and schedule your service today!
Service Hours
Monday

7:00 am - 5:00 pm

Tuesday

7:00 am - 5:00 pm

Wednesday

7:00 am - 5:00 pm

Thursday

7:00 am - 5:00 pm

Friday

7:00 am - 5:00 pm

Saturday

7:30 am - 12:00 pm

Sunday

Closed