The all-new 2023 Toyota GR Supra will turn heads when it finally debuts. This latest version is going to have a lot of new features that enthusiasts are sure to love. It is rumored that the engine will be a 3.0-liter turbocharged inline six-cylinder.
It will give the car plenty of power and make it a blast to drive. Additionally, the car is expected to come with a revamped suspension system. It will make it even more agile on the track. Finally, the exterior is expected to get an overhaul. It has a new, more aggressive design that will set it apart from other sports cars.
Everything You Need to Know About the 2023 Toyota GR Supra
The all-new 2023 Toyota GR Supra is finally available. Enthusiasts everywhere are anxiously awaiting its arrival. The new Supra is based on the FT-1 concept car. It does not disappoint. The interior is sleek and modern. It has all the latest features and amenities.
The seats are comfortable and supportive. They have plenty of adjustabilities. The dashboard is well-organized and easy to use. It has all the vital information displayed. The Supra also comes with a variety of advanced safety features.
The new Supra is an impressive car. It will be a hit with sports cars and performance vehicle fans.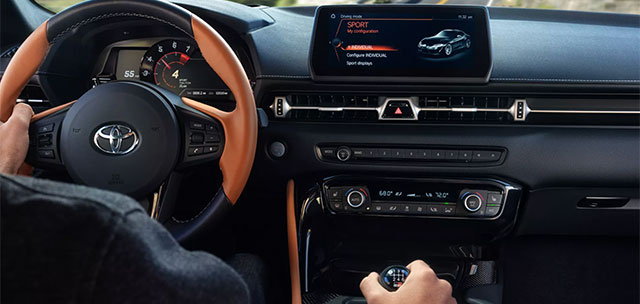 The exterior of the 2023 Toyota GR Supra is stunning. It has a sleek and sporty design. It is sure to turn heads when driving. The car has high-quality materials that are sure to last. The engine is powerful and efficient. That makes it the perfect vehicle for any driving situation. The GR Supra is sure to be a favorite among drivers and car enthusiasts alike.
In 2023, the Toyota GR Supra will be one of the safest cars on the road. The car will have a variety of features. They will keep drivers and passengers safe.
It has airbags, sensors, and more. The vehicle will also be able to connect to the internet, so drivers can stay connected while they drive.
Visit Our Dealership in Decatur, IL
The all-new 2023 Toyota GR Supra is stirring up a lot of buzz and excitement. So, if you're curious about this sports car and want to learn more, visit our dealership in Decatur, IL. We'll be more than happy to show you around and answer any questions you may have. The Toyota GR Supra is sure to be a popular car, so don't wait too long to come and check it out!
Sorry, we do not currently have any featured inventory on our website.
Please call 844-866-2604 for further assistance.