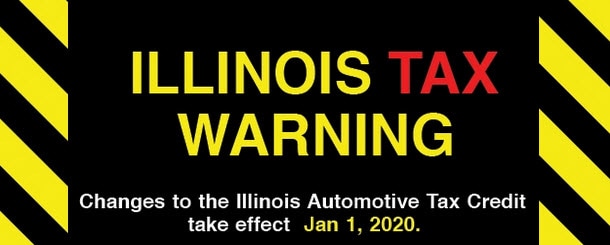 If you live in Illinois and have been considering trading in your car, truck or SUV, this is the time to do so.
You have a chance to get more for your vehicle if you trade it in before the end of 2019, since a new trade-in tax is coming to Illinois starting at the beginning of 2020. The new tax will be applied to any vehicle trades that are worth more than $10,000.
Don't know how much your car is worth? Click here to get a free online appraisal. If you have a used car worth over the specified amount, it's in your best interest to trade it in at our dealership before end of year to avoid getting a lower trade-in credit.
The new tax, which is part of Senate Bill 690, is projected to cost drivers in Illinois $60 million per year, and the money will be used to fund new vertical infrastructure.
An example of how this will affect vehicle trades is included below, using a combined state and local sales tax estimation.
Example of a $15,000 Trade-in Value Vehicle
NOW
New vehicle price: $35,000
Trade-in tax credit: -$15,000
Taxable amount: $20,000
Sales tax: $1,748
AFTER 1/1/2020
New vehicle price: $35,000
Trade-in tax credit: -$10,000
Taxable amount: $25,000
Sales tax: $2,185 (+$437)