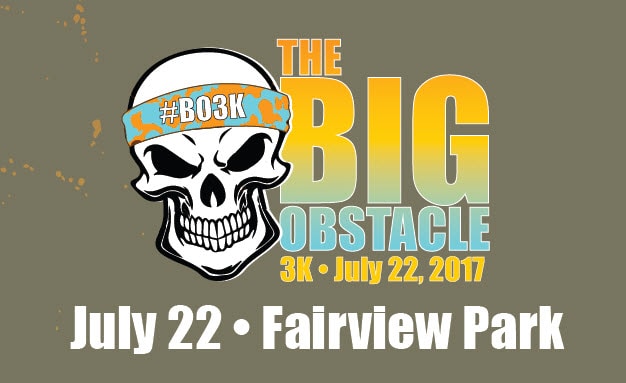 On Saturday, July 22, 2017, United Way's Big Obstacle 3K will take place at Decatur's Fairview Park. This thrilling event, which is suitable for all ages, returns with a brand-new obstacle course that will offer 1.8 miles of endurance challenges and never-ending excitement for those brave enough to put their athletic abilities to the test!
The Big Obstacle 3K is one of the most popular events to hit Decatur this summer. The fun, yet challenging, race is professionally timed and features a wide range of military-style activities that will push you to your limits. Climbing walls, strength challenges, inflatables, tunnels and a slip-n-slide are a just a few of the obstacles participants will encounter in the big race. Those who prefer to take on a smaller challenge will have the chance to run the "kinda big obstacle" course, while children ages 5-11 will take on the kids' course.
All the fun will take place from 9 a.m. to 1 p.m. and will conclude with music, food and beverages. If you'd like to take part in the race, sign up online and you'll receive a complimentary t-shirt or tank top with your registration. Book your spot today and get ready to enjoy a day of non-stop fun!